FLIGHT by Megan Felix, Heather Holmes, and Shelah Marie Rhoulhac, Dixon Place and NY African Burial Ground, NYC 2015
FLIGHT is a funny and poignant journey through the millenial black female experience. Our three glamorous flight attendants guide the audience through a series of stories that highlight a conflicted reconciliation between cultural past and modern identity. The play's vignettes and poetry conjure George C. Wolfe's The Colored Museum and Ntozake Shange's for colored girls who have considered suicide / when the rainbow is enuf but finds its own voice through the collaboration of its young writer-performers.
Branch Street Productions is a young company whose goal is to create engaging theater for, by and about Black Women. Stories are the building blocks of the human experience and we believe that by deconstructing/reconstructing existing narratives and creating new ones we can change the way we see the world and ourselves. We want to create high quality, innovative theater that challenges normative ideas about race and gender, questions boundaries and inspires critical thought and dialogue.
Into the Labyrinth / Art of Love, Tenri Cultural Center, NYC 2014
Ray Luedeke's original, virtuosic score for two pianos, actor and visuals with a text adapted from Ovid's infamous manual, banned for two thousand years.
Kafka Shorts, Tenri Cultural Center, NYC 2014
Ray Luedeke's original music-theater piece for 2 actors and live string quartet. Using as its text the intriguing Parables of Franz Kafka, the 2 actors represent
Kafka himself and his literary creation, Gregor Samsa, the anti-hero of Kafka's famous story Metamorphosis.
Voice Afire celebrates new ways of integrating live music for small ensembles with theater, visual arts, opera, cabaret, and dance.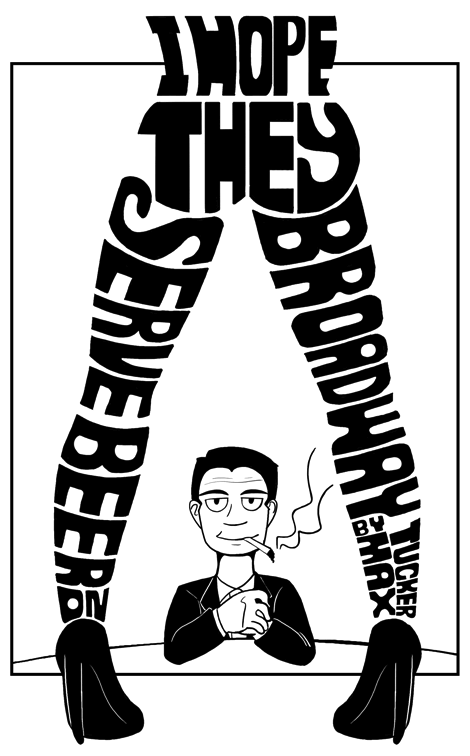 Adapted by Christopher Carter Sanderson from the book, I Hope They Serve Beer in Hell by Tucker Max, the play revolves around the sexual exploits of the infamous writer.
This pseudo-immersive production is designed to be staged in a bar with performances happening throughout the space, all while performers make and serve drinks for the audience.